Underwater Sculpture Tour Grenada
---
ExplorerGrenada Tours is unique and separate from all the other companies in Grenada. Why? We don't set tour packages and lock-in tours for our visitors. This is what we do: We give our client's the opportunity to choose and customize their tours. With 24 hours notice you can make changes to your reservation. So, what are you waiting for, lets take the journey.
---
Grenada's Underwater Sculpture is one of our most popular snorkeling sites. This underwater museum comprises of a gallery of sculptures that attract marine life; visitors and natives on the island. Planted approximately 5-7 meters deep in the waters off the shores of Molinere, Beausejour area, these sculptures of life size figures is one of Grenada's most unique attractions.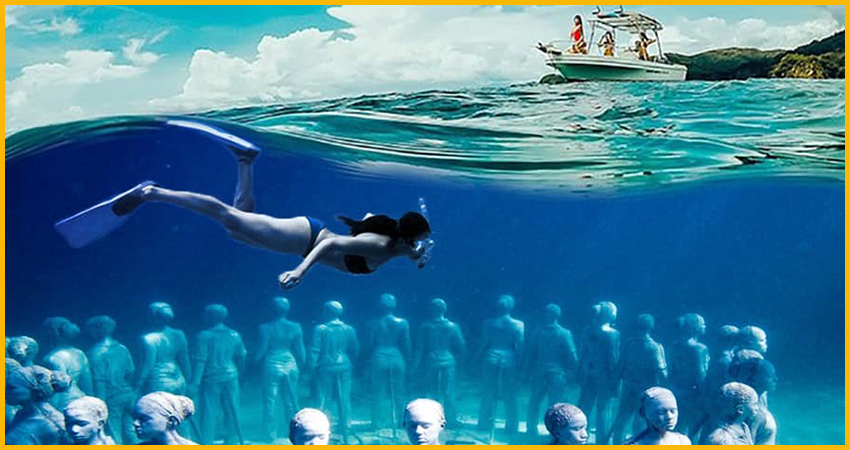 Enjoy our blue crystal waters viewing part of our culture in the depths of the ocean. Can't wait to introduce you to our 'Nutmeg Queen' as she holds our prized possession in her hands. What are you waiting for? Book your tour today and let the journey begins!!! PLEASE CONTACT US FOR PRICING....
Underwater Sculpture Tour Grenada
---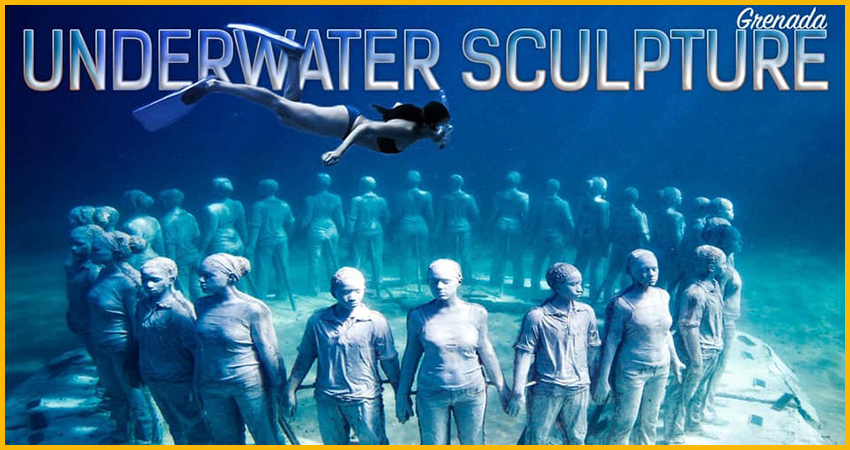 ---
CHECK BELOW FOR BOOKING RESERVATION FORMS: CRUISE / HOTELS