Gouyave Nutmeg Processing Station Grenada
---
ExplorerGrenada Tours is unique and separate from all the other companies in Grenada. Why? We don't set tour packages and lock-in tours for our visitors. This is what we do: We give our client's the opportunity to choose and customize their tours. With 24 hours notice you can make changes to your reservation. So, what are you waiting for, lets take the journey.
---
As we Journey West through the well know fishing village of Gouyave in the parish of St John, your driver will stop at the Gouyave Nutmeg Processing Station is owned by the Grenada Cooperative Nutmeg Association and housed in a large drafty building. You will have a guide to take you through how they process the nutmeg for exporting. As you enter on the ground floor, you'll see row after row of nutmeg on drying racks and bags.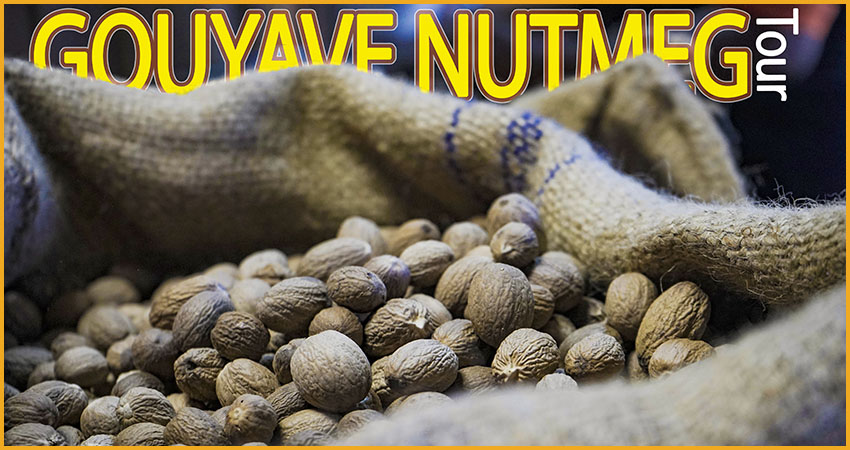 Also, depending on the time of day you visit, you'll see a group of mostly women sorting, grading and packaging the nutmegs using traditional methods. After your tour is finish, you can stop at the gift shop and purchase from a range of spice related products. As Grenada is known as the Spice Island in the Caribbean for its nutmeg and mace production, it is only fitting to visit the Gouyave Nutmeg Processing Station one of the largest on the island. PLEASE CONTACT US FOR PRICING....
Gouyave Nutmeg Processing Station Grenada
---
---
CHECK BELOW FOR BOOKING RESERVATION FORMS: CRUISE / HOTELS