River Tubing Adventure Grenada
---
ExplorerGrenada Tours is unique and separate from all the other companies in Grenada. Why? We don't set tour packages and lock-in tours for our visitors. This is what we do: We give our client's the opportunity to choose and customize their tours. With 24 hours notice you can make changes to your reservation. So, what are you waiting for, lets take the journey.
---
With a 45 minutes drive out of the town of St. George's, through either the scenic hilly interior of the Grand Etang Rainforest Reserve, or along the breath taking Atlantic east coastline, takes you on to the Balthazar Estate/river. First stop, the launch site for the introduction and safety briefing. After the briefing you will be provided with your life vest and a modified river tube before getting into the river.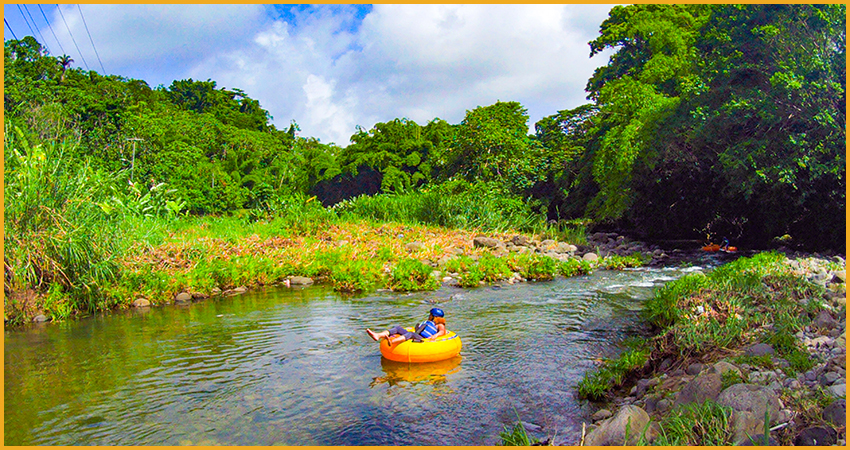 Wet, wild and wonderful from the word go, with everyone in the water, the guides will accompany you on the journey, gently spinning and swirling in the currents of the river, as you take in the exotic scenery of tropical vegetation and wildlife, at the same time. A thrilling ride down the river, stopping only in the pools along the way to catch your breath. Your journey will be one you will never forget. Get close to nature and forget about everything else. PLEASE CONTACT US FOR PRICING....
River Tubing Adventure Grenada
---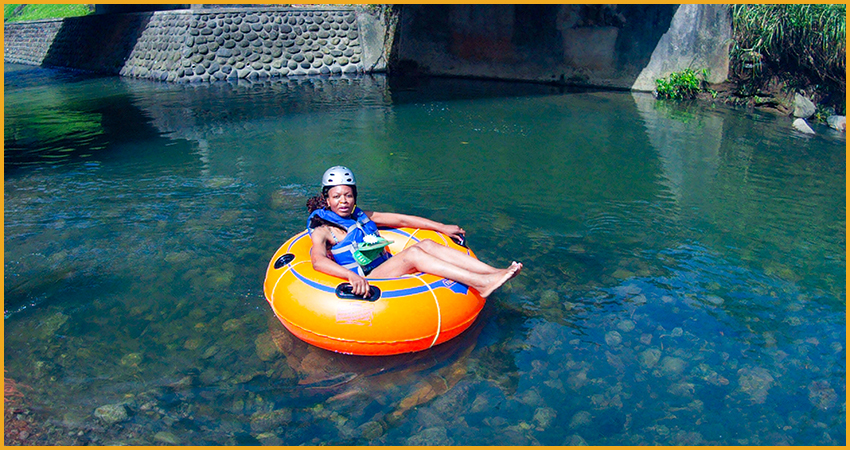 ---
CHECK BELOW FOR BOOKING RESERVATION FORMS: CRUISE / HOTELS