Mount Qua Qua Hiking Adventure Grenada
---
ExplorerGrenada Tours is unique and separate from all the other companies in Grenada. Why? We don't set tour packages and lock-in tours for our visitors. This is what we do: We give our client's the opportunity to choose and customize their tours. With 24 hours notice you can make changes to your reservation. So, what are you waiting for, let's take the journey.
---
Once picked up, your driver will take you from the south of St George's Grenada up through the Rainforest, all the way to the Grand Etang Rainforest Reserve. The driver will park the vehicle and your guide will begin your hiking adventure through the lush vegetation of the Grand Etang Rainforest. It takes 1 hour 15 minutes more or less depending on your hiking skill. You will be blown away with the magnificent view going to the Mount Qua Qua Peek.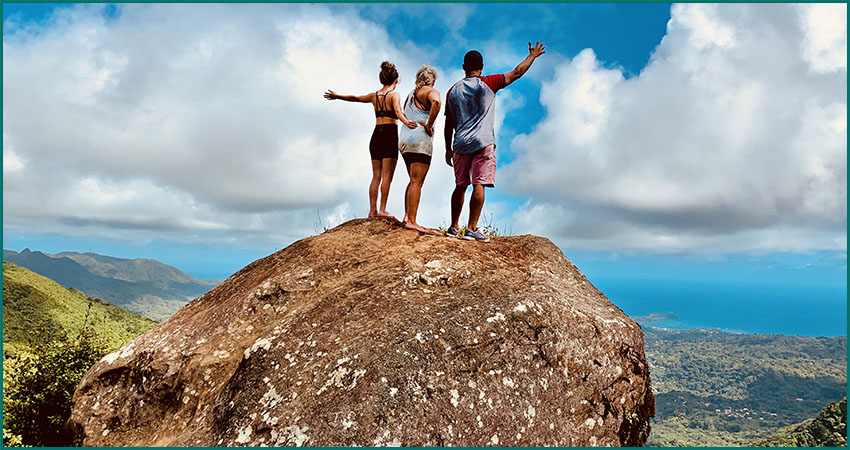 on several occasions you will be compel to stop and take photos from different part of the island and the Grand Etang Lake. Once you reach the top, you will be blown away with the panoramic view; as far as the north east f the island, far as Grenville, St Andrews. PLEASE CONTACT US FOR PRICING....
Mount Qua Qua Hiking Adventure Grenada
---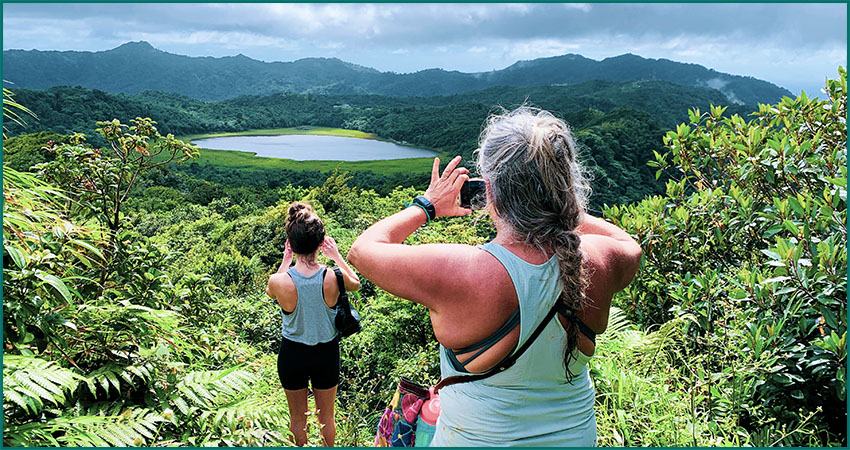 ---
CHECK BELOW FOR BOOKING RESERVATION FORMS: CRUISE / HOTELS